Using FindOnClick
FindOnClick is very simple to use. For example, let's say you want to find all files on your C: drive that are empty. Here's what to do:
•Run FindOnClick and click Search: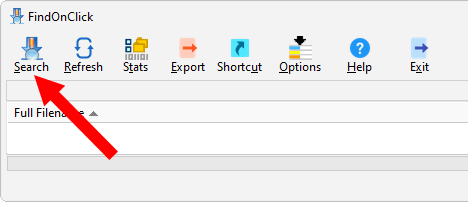 •The search window will appear for you to specify your search criteria. Tick the C:\ entry (if not already ticked):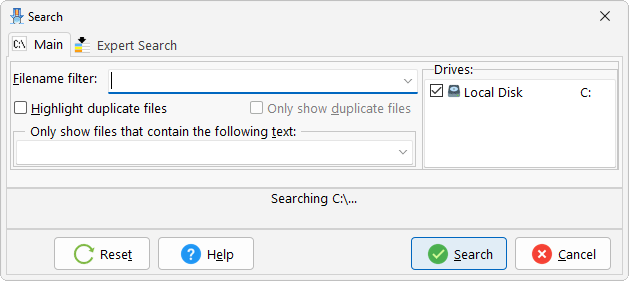 •Click the Expert Search > Size tab and click the "Click here to only show empty files" text in the search window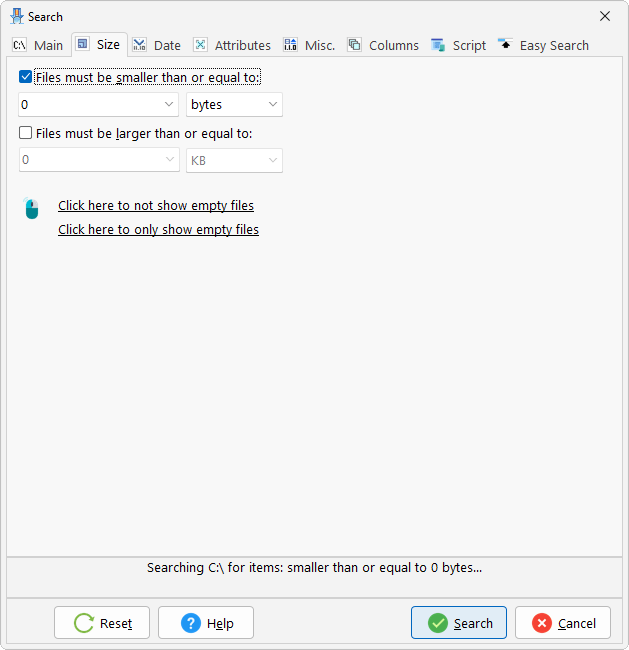 •Click the OK button
FindOnClick will now perform the search and display the results.
Using FindOnClick
The following pages explain the functions and usage of FindOnClick:
All Content: 2BrightSparks Pte Ltd © 2003-2019