Using FindOnClick: Miscellaneous
You can optionally include MP3 ID3v1 information or program version number information in the search results. Only files with a filename extension of .MP3 will have their ID3v1 information read.
Note that to display this information the contents of the files must be read. This can greatly increase the search time, so it is advisable to only use this feature with a small number of files.

Selecting the Show File Icons option makes FindOnClick display the associated file icon in the search results and this will also slow down the search process.
You can also create shortcuts on your Windows desktop to searches by clicking the "Click here to create a shortcut to perform this search" text. For example, set all your search settings then click that text. It will create a shortcut on your desktop that you can double-click to perform that search.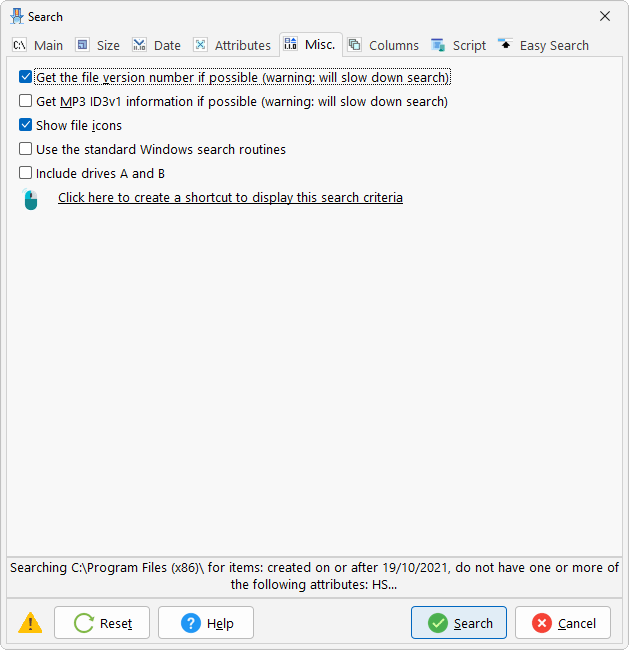 All Content: 2BrightSparks Pte Ltd © 2003-2019