ScrambleOnClick: Creating, Modifying, and Deleting The Mater Password
The Master Password protects other people from using the Encryption Keys that you will define.
Right click the ScrambleOnClick Tray icon and select the "ScrambleOnClick Settings" item from the menu: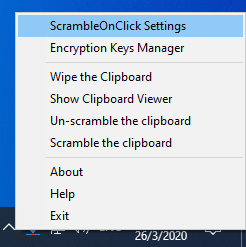 The following window will appear: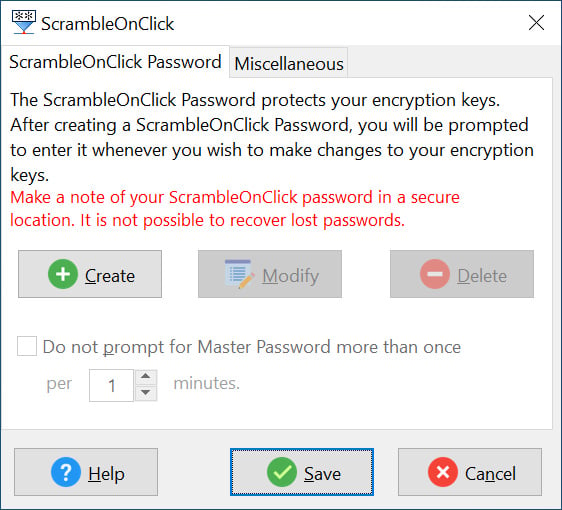 Click the "Create" button. The create new password window will appear: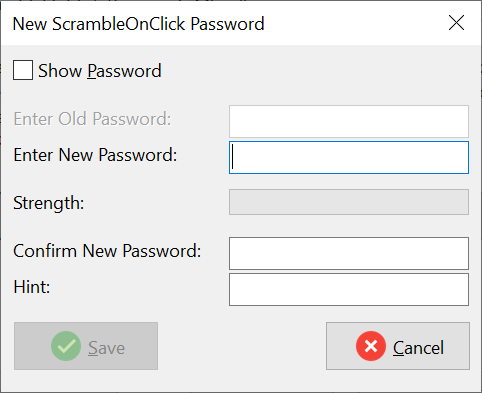 Enter a master password, verify your password by entering it again in the "Confirm" text field, then provide a hint for the password. The hint will be useful in helping you to remember your password.
Important: Make a note of your ScrambleOnClick password in a secure location. It is not possible to recover lost passwords by any means.
Click the "Save" button. Your Master Password has now been created. You will now see the "Modify" and "Delete" buttons are now available in the window: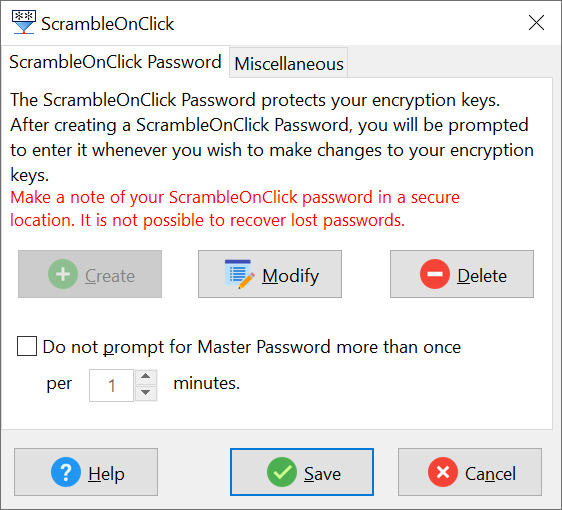 Clicking the modify button will present the modify window. You will need to enter your original master password in the first text field. The "Save" button will only appear if you correctly enter your active password.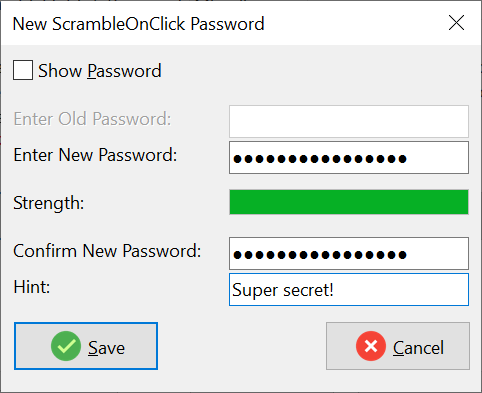 If you wish to delete your master password, click the "Delete" button: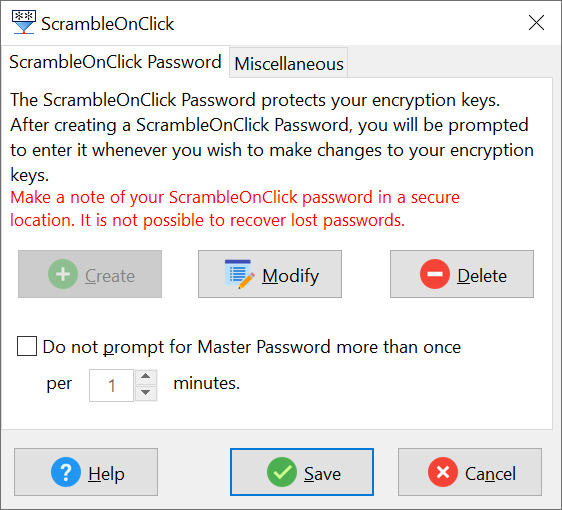 A window will appear in which you will need to enter your existing master password. Click the "?" button to show the hint for your master password:

The hint window will open. In the example below the phrase "Favorite Aunt" is the hint that should help the user remember their encryption key:

When you have correctly entered your existing master password into the delete master password window a new warning window will appear asking you to confirm this action:

Click "Yes" to delete your master password.
All Content: 2BrightSparks Pte Ltd © 2003-2019