ScrambleOnClick: The Encryption Keys Manager
Your encryption Encryption Keys will be used to scramble a section of text. The encryption keys are also required to unscramble text.
You will need to enter your master password whenever you make changes to your encryption key/s, and you can add more encryption keys later as you may wish to use different encryption keys for different purposes. For example you may wish to use a specific encryption key for your work colleagues, and a different one for your friends and family.
This section of the help file shows you how to add, modify, or delete your encryption keys.
Select the Encryption Keys Manager by right clicking the ScrambleOnClick Tray icon: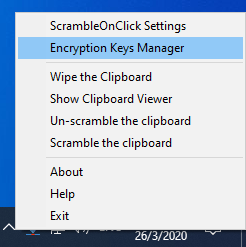 If you have not defined an encryption key in the past, the Encryption Keys Manager window will invite you to enter a new encryption key.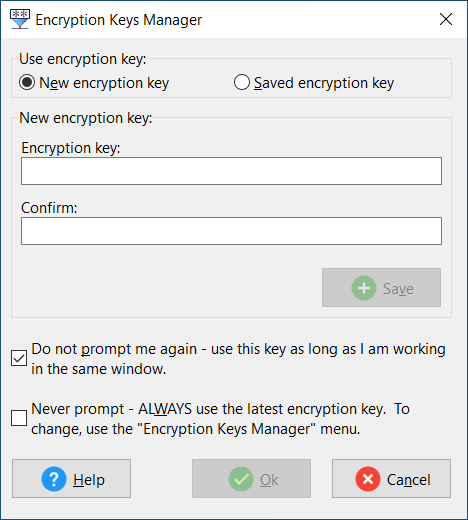 Enter your key in the "Encryption key" text field, re-enter the key in the "Confirm" field, then click the "Save" button: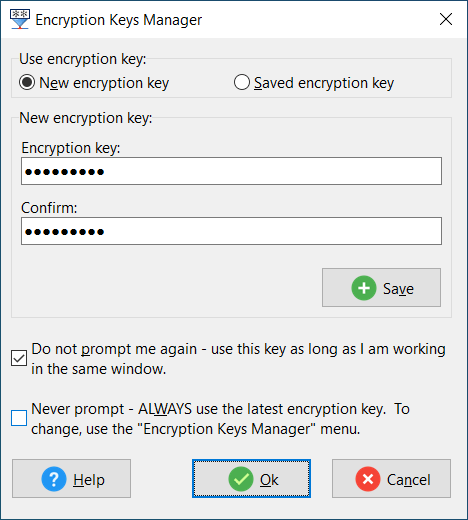 Important: You are entirely responsible for remembering your encryption keys. It is not possible to recover forgotton or lost encryption keys.
A window will appear asking whether you wish to save your new key. Enter a name for the encryption key in the "Title" field to help you remember who this encryption key applies to. In the following example the title is "Friends 1".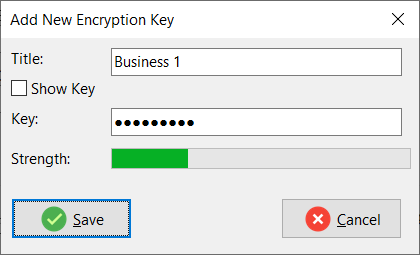 You may want to click the "Show Key" check box to review your key, but be aware this is a security risk as your key will be visible on your computer monitor.
| | |
| --- | --- |
| | Note how the encryption "Strength" is shown. |
Click "Save":
The Encryption Keys Manager now shows your encryption key: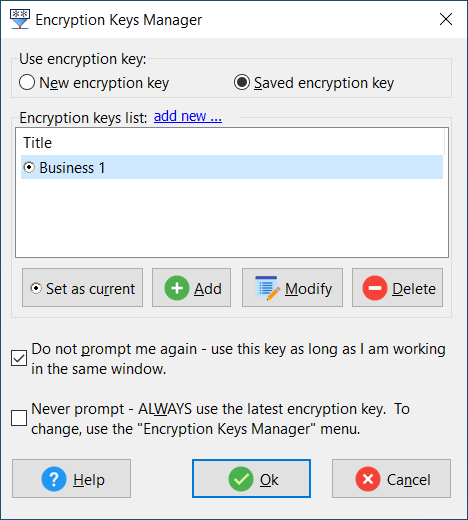 You may easily add, modify or delete your encryption keys, but remember that you will need to use your Master Password to modify or delete them.
All Content: 2BrightSparks Pte Ltd © 2003-2021